Meet the Principal
9 days ago
It is a privilege and honor to serve as the principal of Sanders Middle School. Our staff welcomes students, parents and the community to partner with us on the most exciting and rewarding journey, educating our youth! Working with your children every day and preparing them for the challenges of a rapidly changing world is a major responsibility. By partnering with you, together we can ensure a positive and exciting middle school learning experience. As the principal of the school, I strive to hire highly qualified staff and to provide timely professional development for teachers to help prepare students for the demands of the new state assessments, high school and beyond. One of the most important ways you can help your student is to make sure they arrive every day on time wearing school appropriate clothing and with completed homework assignments. To learn more about how to get involved, please call our school.
I encourage you to browse our website. You can find important information such as school calendars, activities, classroom links, the staff directory and more. In order to improve communications, you may also receive "School Messenger" calls with pertinent information about upcoming events and reminders. Staff may also use e-mail or phone calls to communicate with you as well. It is very important for you to keep your phone numbers, e-mail and address updated in our school records.
I would embrace the opportunity to meet with all stakeholders of our school, and if you would like to meet with me, please call 984-0354 to make an appointment. I want to make sure I am available to give my full attention to your concerns.
It will be my honor to build a platform for 21st century learning at Sanders Middle that will help each and every student become productive members of society. This foundation will be built upon relationships and mutual respect for everyone.
An African proverb states, "If you want to go fast, go alone. If you want to go far, go together." We look forward to working together with you.
Respectfully,
J.R. Reid, Principal

The vision of Sanders Middle School, in partnership with the community, is to engage students in an empowering curriculum that inspires excellence.
A MESSAGE FROM THE NURSE ABOUT IMMUNIZATIONS
2 months ago
Required Boosters for School Attendance
Summer is a great time to make sure students are up-to-date on immunizations for the 2019-2020 school year. The following are required boosters for school attendance. Please note this is not a complete list of all vaccines.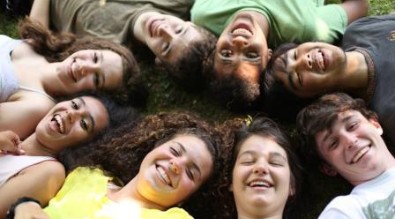 5th graders are required to have two doses of the Varicella (chicken pox) vaccine.
7th graders are required to have the Tdap vaccine and three doses of the Polio vaccine. One dose of the Polio vaccine must be after the 4th birthday.
After the 1st birthday, one dose of the MMR vaccine is required for childcare, and two doses of the MMR vaccine are required for school attendance.
The following immunizations are not required for school attendance, but are available to help protect against illness: Meningitis A/B, HPV, and Flu (in the fall).
For additional information about immunizations, visit South Carolina Immunization Requirements for Childcare and School.